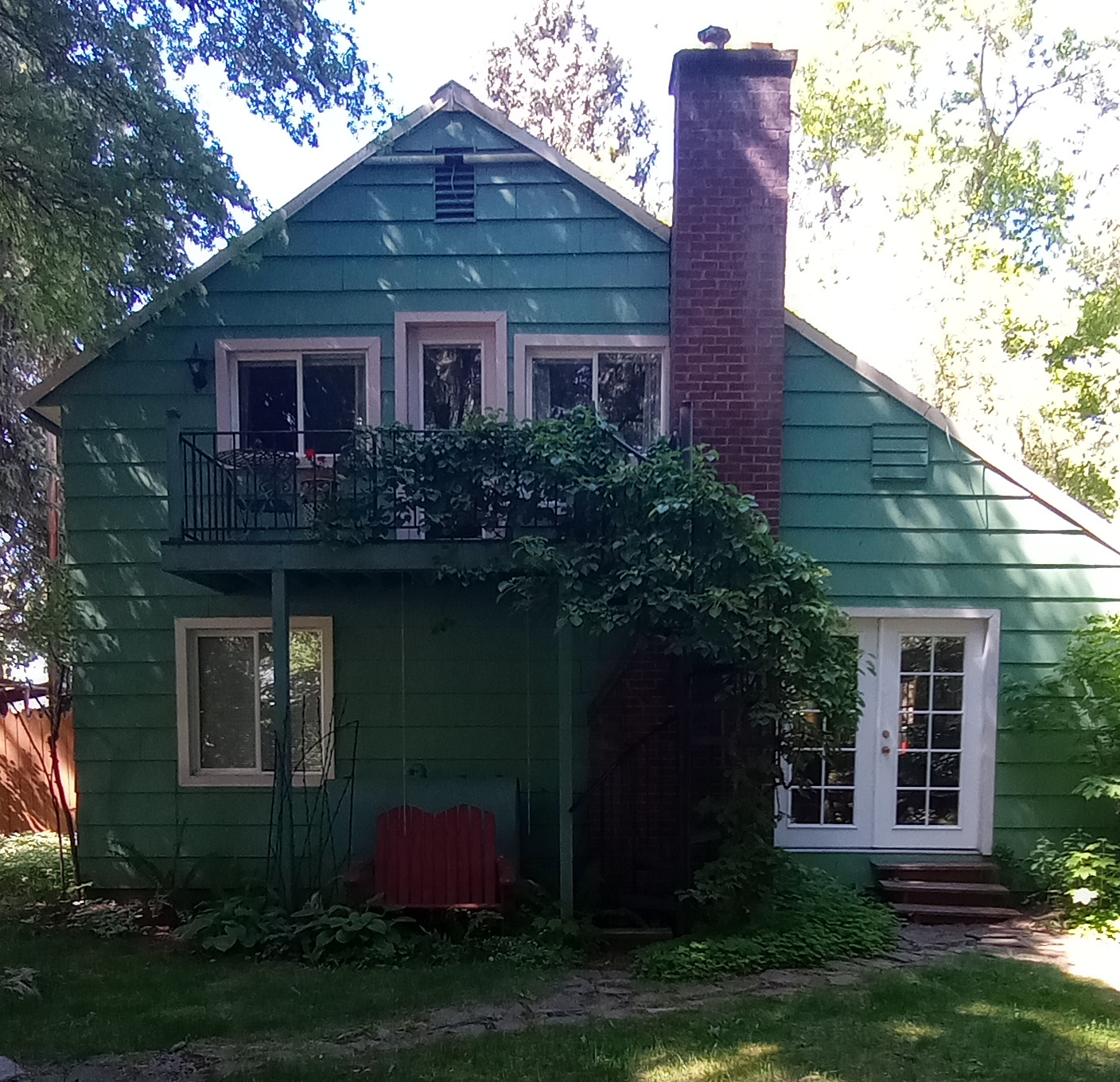 About the Inn

We invite you to be our guests for a stay at Kelly's Trout Creek Inn.

The Inn is a delightful, colorful mix of Irish, Victorian, Country, Woodsy and Whimsical, relaxed yet elegant, casual and comfortable. The living room is always available for your relaxation.

The Inn is a restored 1940's country house with nicely furnished rooms. Marilyn's unique artwork is displayed throughout the hallways and living room. She creates very large botanical arrangements under glass.

The Inn sits at the edge of the exuberant Trout Lake Creek, with its multitude of waterfalls cascading over the stair steps of lava rock. Relaxing on the deck above the creek is a therapeutic experience. Where we also have an outdoor kitchen with a BBQ and small refrigerator.

About the Rooms

Three charming rooms are available at Kelly's for your sleeping comfort.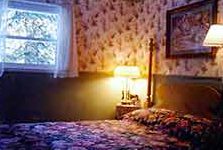 The LILAC Room
The "LILAC Room" is on the main floor and features lilac wallpaper with relaxed green trim and black accents. This room has a comfortable full-size bed, lace curtains on the creekside view windows, and comes with it's own private full bathroom. The LILAC Room is $75 per night.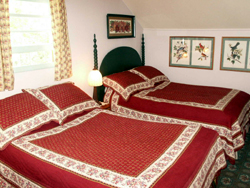 The CAMELOT Room
The "CAMELOT Room" is upstairs, featuring 2 full-size beds, and it's own private half bath for additional privacy. This room is an English style room, with old fashioned red patterned quilts. The CAMELOT Room is $85 per night.
The CREEKSIDE Suite
Also upstairs is the "CREEKSIDE Suite," a large and spacious room with excellent views of the creek and waterfalls. This room is bright turquoise with rustic wood accents and sheer white curtains. The CREEKSIDE Suite features a queen-size bed and hide-a-bed sofa for children or an extra guest. This suite is $100 per night.
The CREEKSIDE Suite has it's own private deck-balcony overlooking the creek and waterfalls, with a spiral staircase down to the yard.
Our 2 upstairs rooms share the deep, antique clawfoot tub/shower in the upstairs master bathroom.
Children are also welcome at Kelly's with advance notice. We'd love to see you. Come on out to visit - and explore the land of the "Forgotten Giant."
— Marilyn & Kelly Enochs
We accept personal checks, cash, Visa, MasterCard or Discover.
No Extra Charges.
We have a 2 night minimum stay policy for weekends. Our cancellation policy is a 7 day policy.